Interior design trends are frequently a reaction to bigger cultural events, such as stress, de-influencing, and a desire to invest in organic, environmentally friendly materials. This has brought the interior design industry to witness micro-trends and more long-lasting design choices.
But, with this blog, we at Avantte Interior Design Company have got you covered with the top timeless interior trends to follow this year.
Timeless Interior Design Trends to Follow
Statement Ceilings
Bold colours and patterns, mirror fixtures, and ceiling-painted art may all change the feel of a room, whether residential and commercial. Despite being odd, this latest house interior design style provides an interesting aspect to the place as well as a fun and funny standpoint.
Bring Your Nature Collection Inside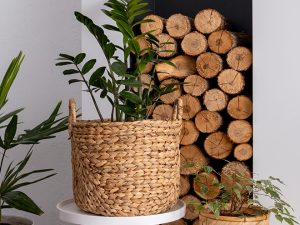 People are going towards warm tones and natural elements in both contemporary home design and modern home decor ideas that appear to be more environmentally friendly. Natural material decor, whether real or imitation, is in high demand since it adds a natural and authentic touch to your home. Natural wood is used in a range of applications, such as flooring, countertops, accent decor, and cabinetry. Stones like marble, granite, and pebble, as well as materials that look like these stones, contribute to this contemporary interior design style. Customers and designers alike are embracing recycled and handcrafted goods as examples of their eco-friendly design approach.
Monochrome Palette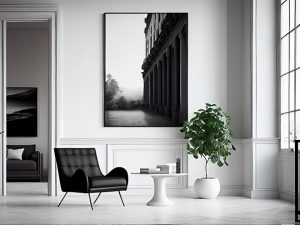 Current house interior design trends embrace the classic elegance of black and white finishes. Black lighting fixtures, window frames, furniture details, and finishes are among the season's trends. For example, painting the walls black has become a fashionable drawing room interior design trend, and contrasting the dark shade with sparkling white furnishings can result in a sophisticated design style. Scandinavian design methods popularized black and white patterns, prints, ornamental objects, and accessories, but they are here to stay.
A Comeback Of Warm Colors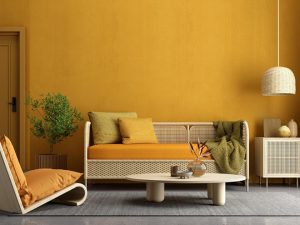 Colours may make or break your ideas because they generate emotions in the people who will live in them. In order to build in accordance with the latest trends, colours should complement the look, design, and feel of the property. While red is the season's colour, all colours of red, orange, and tangerine will dominate fashion trends, besides the earthy tones of brown and beige for both modern home decor and contemporary interior design.
Flexible Home and Commercial Spaces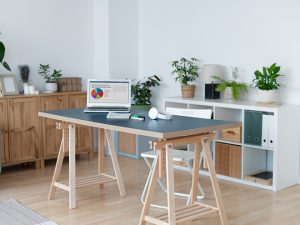 People nowadays demand multi-functional surroundings that allow them to maximise their available space. Flexibility is a current interior design trend because utility and functionality are especially crucial for those who live in tiny spaces. For example, fold-out tables and chairs allow you to transition between a living room interior design and a dining room's, depending on the occasion. Furthermore, using furniture with subtle wheels makes it simple to maneuver throughout the room.
Sustainability Takes The Front Seat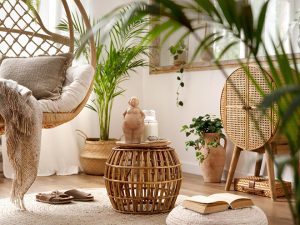 As the world becomes more worried about the environment, it's only natural that a current interior design trends would focus on sustainability. Sustainability is concerned with minimising environmental impact. Furthermore, some materials are more environmentally friendly than others. Bamboo floors, for example, are less expensive to create than hardwood floors, making bamboo a more fashionable alternative for today's office interior design or house interior design trends.
The Influence Of Smart Technology

Because technology and interior design have traditionally affected one another, the latest interior design trends have undoubtedly mirrored technological advancements. We can now turn on the television without even reaching for the remote. As a result, contemporary trends favour slimline devices that are easily adaptable to the new wave of home assistant technology.
Interior design trends are all about embracing nature, sustainability, and creating relaxing and comfortable surroundings. There are various ways to freshen your home this season, and Avantte Interior Designs professionals are here to guide you through your journey of creating your living spaces into elegant and welcoming havens.