Want to make your newly constructed home more beautiful? You must be looking for something uncommon and special. You're looking for themes, right? The skilled interior design team at Avantte is available to help.
In order to produce a flawless design, you must be open to selecting from a wide range of interior design styles that blend numerous decorating philosophies with current accessories. Let's get right to the top 7 residential and commercial designs from which you can choose, based on your personal style.
Modern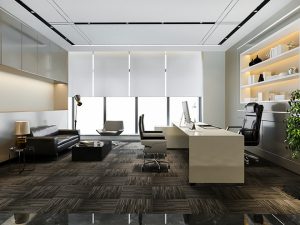 Simple colour choices, utilitarian furniture, and clean lines are the hallmarks of modern interior design. It is an adaptable design that works in any setting, from big houses to little apartments.
Modern designers frequently start with a basis of neutral hues like white, black, and gray and then add splashes of colour with accessories. Usually, simple materials like wood, metal, and glass are used to make furniture.
Traditional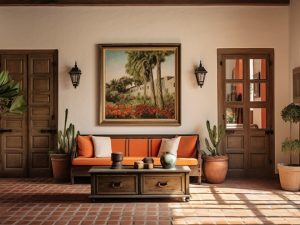 It's not difficult to recognize how tradition influences traditional design. Traditions of European interiors from the 18th and 19th centuries in a timeless form. The distinctive features include symmetry, harmony, and understated elegance. Traditional interior design styles for your home feature classic furniture, exquisite detailing, and rich colours, resulting in very formal yet functional environments.
Eclectic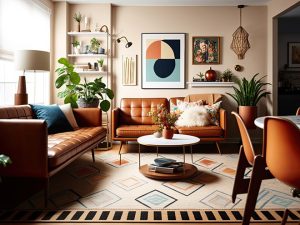 Artistic, imaginative, and free-spirited, eclectic style can be difficult to define since it incorporates a little bit of everything—but that's where its enchantment resides. Eclectic-style houses feel like an instant insight into a home's history and owner by combining and juxtaposing furnishings from different periods and cultures while also introducing colour and plenty of personality. Preserving and highlighting historic architecture and elements in residential and commercial design while contrasting sharp, clean lines creates a beautiful balance of form and detail.
Minimalism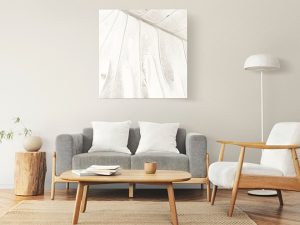 Bright, clutter-free rooms that keep clutter to a minimum and typically use a colour palette of subdued neutrals or pure black and white are indicative of minimalism, the true "less is more" design concept. While Scandinavian or Mid Century Modern elements are frequently included into minimalist aesthetics, the focus of this style is on what is absent when it comes to interior design trends.
Art Deco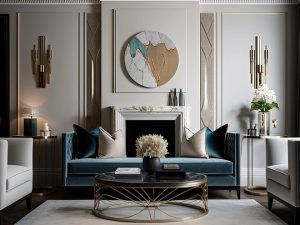 The Deco style, which is typically defined by rounded shapes, luxurious fabrics, and rich jewel tones accented with brass, has seen a shift in recent years, re-emerging in a way that feels more modern and less 90s. The design for home interior and commercial interior has been witnessing the rise of upholstered pieces like sofas, chaises, and even benches designed with asymmetry and curves rather than straight lines in furniture. This produces a more peaceful energy that resembles waves and curves and feels cosier and more intimate.
Contemporary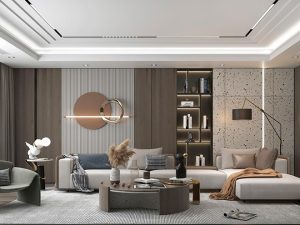 Contemporary interiors are fully of the present, as opposed to modern, which can refer to anything forward-thinking from the last several decades. The key components of contemporary design include simplicity, clean lines, subtle elegance, and the intentional use of texture. It combines classic, timeless components with extremely current, modern items in a seamless manner. Most contemporary interiors will use a black, white, and neutral colour palette with dramatic accent colours to create a sharp contrast as part of the design styles in interior design. Strong visual lines, whether straight or curved, are also noticeable.
Industrial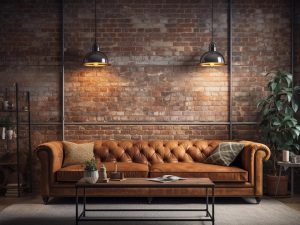 Inspired by the tall factories of the late nineteenth and early twentieth centuries, it's a design aesthetic that prioritises utility over form for interior designers in commercial space. Rough architectural materials such as unfinished brick, exposed pipes and metal, weathered wood and polished concrete are all typically linked with industrial design. Soaring ceilings, enormous windows, and open floor plans are common architectural features in these places. Colour schemes are often neutral, with light walls and darker, more masculine furnishings.
Bohemian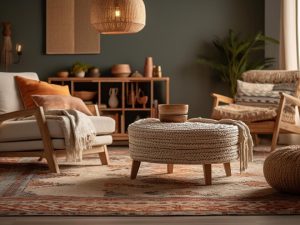 This one is for all you globetrotters and plant moms. In a bohemian setting, it's common to layer opulent textiles from distant lands, such as handmade rugs combined with block patterns. Many natural materials, tapestries, macramé planters filled to the brim with lush foliage (the infatuation with jungle-like plants is quite at home in a bohemian setting), and metals with a well-loved patina, like brass and copper, are to be seen this year.
At Avantte, we embark on a journey to develop interior design trends for homes and businesses that convey your own story and satisfy your design aspirations. By skillfully fusing vibrant patterns or monochromatic designs, we hope to produce an eye-catching blend of design components and understated accents.
Our dedicated team ensures that your vision is realised, and we constantly strive to strike a balance between aesthetics and utility. We eagerly await the chance to work with you to develop the ideal home interior design you desire, with tact, keen insight, and a flexible mindset.
Whether you go for a modern, traditional, or contemporary look, the key is to create a space that makes you feel at home—a reflection of your unique personality and an atmosphere where you can build lasting impressions through
interior design